Step 1: Plan
How do we determine the best schools for our child?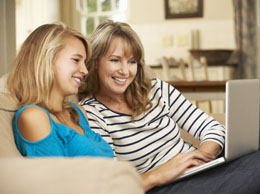 The Plan phase is an extremely important part of the college admissions process. Not navigating this phase properly is the reason why many students take 5 or 6 years to get an undergraduate degree nowadays – costing parents tens of thousands of unnecessary dollars. Determining the best schools for your child is key to ensuring a successful college experience and beyond.
In this phase, we seek to:
…discover what makes your student 'tick', what their interests are, what may be a fit and what might not be a fit
…discover what major/career path would be the best fit for your student so that they don't change course and add unnecessary years/cost to their college experience
…figure out what your student needs to work on right now to get them on the right track and laser focused in the college planning & admissions process
…develop the ideal criteria for building (and narrowing down) the optimal school list for your student's unique, specific criteria and needs
…determine which schools your child has the best shot of 'getting in' so that you can make the best and most informed application decisions<
…coach your student on how to ask the 'right' questions when visiting campuses, what to look for at the visit and determining how many colleges is the 'right' number.
…motivate your student, determine their 'niche', and get them excited to engage in this process
…and much, much more